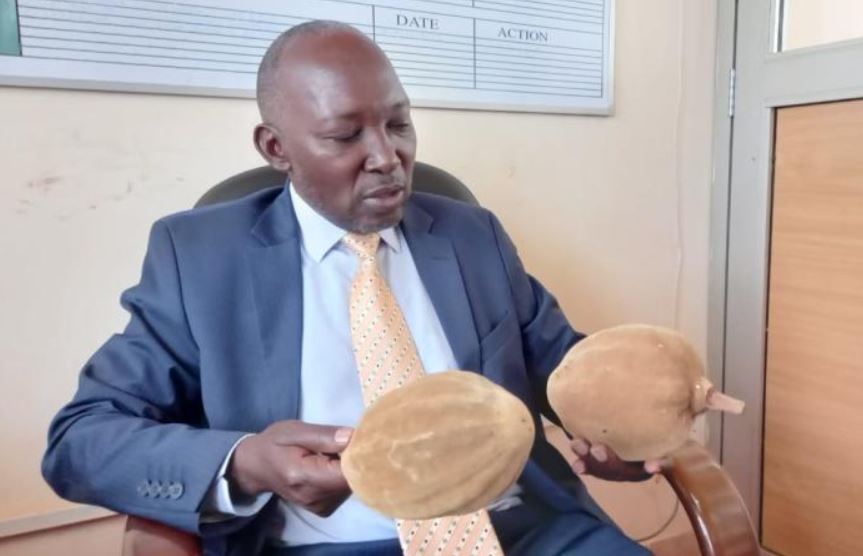 Nutrition experts are leading the charge to get Kenyans to take up eating more indigenous foods to control the rise of non-communicable diseases and malnutrition. Ruth Kaloki, a lead nutritionist at Makueni County Referral Hospital, said rising cases of diseases like diabetes, some cancers, heart disease, stroke and obesity point to the need for a healthy diet.
Many of the required nutrients are found in native foods, she said, but a majority of the population largely consume rice and maize. Veronica Kanini, a farmer in Thange A, Kathiani, Kibwezi East sub-county, said she grows pumpkin, sorghum, amaranth and cowpeas, among other traditional crops.
The baobab tree, which grows mostly in arid and semi-arid regions of sub-Saharan Africa, are also common in her region. Kanini said the tree's pulp and seeds can be used to make nutrient-rich porridge, and in powder form can be added to variety of recipes.
ALSO READ: Kenyatta University launches calorie-tracker to help fight diseases
Micro-nutrient deficiencies
"In 1994, there was famine in this region and since vegetables were a problem to find, I would use baobab powder, which is like sour milk," she said.
However, she added, there is a belief that those who use products like baobab powder and cowpeas leaves are poor. Initially, native crops used to be grown on a large scale but are cultivated on small portions of land. At Maiyani village, Kyumani, Annastacia Pius grows various crops to combat micro-nutrient deficiencies and they are consumed by her grandmother.
"When you mix sorghum, cassava and pumpkin seeds, you get very nutritious flour. I advise people to embrace these foods. Some of these traditional foods are taken raw or even without frying in oil," she said.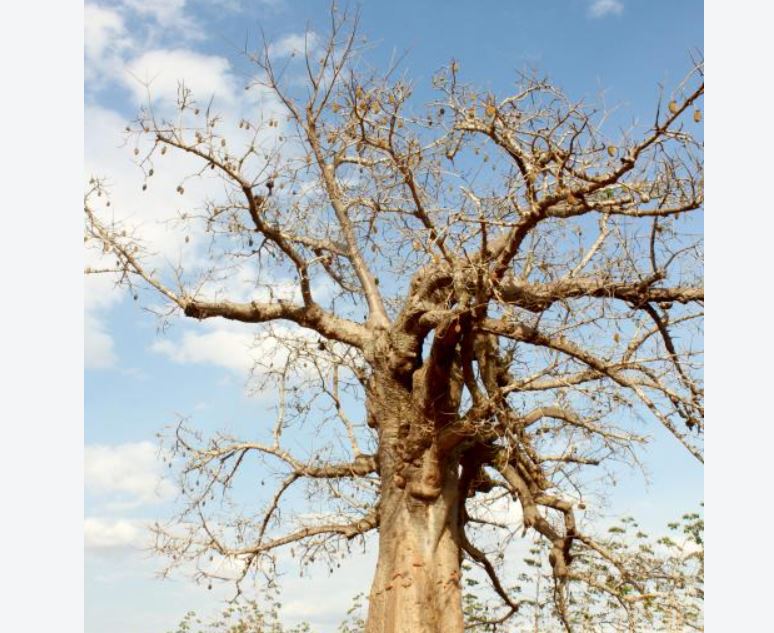 Residents argue that most farmers grow crops that bring in good returns rather than those with high nutritional value. As farming land gets smaller, farmers who grow crops like legumes, fruits, grains and vegetables have resorted to mixed farming. At Kaumoni village in Kaiti sub-county, Dominic Musyoka, a father of nine, grows cassava. He says demand for the crop is high.
"There is ready market for cassava, but those who are growing the crop are few. I get returns of between Sh35,000 and Sh40,000, which I use to pay school fees for my children," he said.
ALSO READ: Spicy ingredients in curry linked to lowering risk of cancer and heart disease
Cassava is packed with nutrients.
Kaloki noted that "forgotten" foods are highly nutritious and have plenty of antioxidants and fibre.
"It is important to know the nutritive value in these traditional foods both in macro-nutrients and the micro-nutrients, which help in regulating even the electrolytes in our bodies and therefore controlling and containing these non-communicable diseases," she said.
She added that sedentary lifestyles are also contributing to some non-communicable diseases and advised Kenyans to exercise regularly even as they eat better.
Makueni Agriculture Executive Bob Kisyula said what people used to view as "weird" food offers a balanced meal and is now costly in supermarkets.
"We did a survey in Masongaleni in Kibwezi East and the number of cancer and hypertension patients is overwhelming. These are no longer diseases of the aged. As a ministry, we are working on the re-introduction of traditional foods," said Kisyula
He said the branding of consumers of native foods as poor is a hurdle in the bid to fight non-communicable diseases.
Simon Kavisi, a records officer in Makueni County, said between 2016 and 2020, the rise in cases of non-communicable diseases has been worrying.
For example, diabetes cases in Makueni rose from 9,081 in 2016 to 12,609, 21,426, 23,939 and 24,605 each year to 2020. High blood pressure cases went from 46,373 in 2016 to 50,522, 78,572, 81,312 and 83,773 over a similar period. On the other hand, cardiovascular disease cases rose from 297 in 2016 to 1,132 last year.
To forestall an even worse situation, nutritionists are pushing for a return to nutrient-rich foods that are locally available. Baobab, for instance, is classified as a super food. Its dry pulp, known as monkey bread, contains high levels of vitamin C, calcium, potassium, magnesium and iron, according to the World Agroforestry Centre, which is among the organisations promoting the tree. Other organisations are the Kenya Forest Research Institute and National Museums of Kenya. 
Baobab delicacy
Sold in streets, kiosks and supermarkets, baobab seeds, better known as mabuyu, are highly sought after, especially after they have been sweetened. They are one of the better known products, and have spawned several baobab-related enterprises. The fruit has been a delicacy for the Kamba community for years.
A mixture of the powder covering the seeds and water is stirred to yield a yoghurt-like sauce known locally as kikoloo. The sauce is used as an accompaniment for ugali, especially in rural areas in the absence of meat, vegetables and pulses. The sour concoction is also added to porridge to give it flavour. 
However, numbers of the tree are declining. Baobab seedlings seldom grow into mature trees, something that has puzzled scientists. The indigenous plant is said to take hundreds or even thousands of years to mature. This puts the existing population of baobabs in danger of extinction.
The situation is aggravated by farmers who cut down the trees to cultivate crops. The World Agroforestry Centre and other organisations are researching ways to breed and graft the tree to get better varieties that can grow faster and provide fruit soon after planting.