Even someone who is not in tune with the art world probably recognizes the names Andy Warhol and Ai Weiwei.
Warhol is best known for his colorful commentary on American consumerism and is widely regarded as the Father of Pop Art. Weiwei has a diverse portfolio of contemporary work, ranging from architecture and sculptural installations to photography, that has provoked the government of his native China and delighted viewers worldwide.
While incredibly different at first glance, the two legendary creators have more in common than what may first meet the eye, including a penchant for taking creative risks and a skill for using art to promote activism.
Today the National Museum of Wildlife Art will unveil a new exhibit titled "Valued Species: Animals in the Art of Andy Warhol and Ai Weiwei." The show samples the two artists' explorations of animal forms and meanings.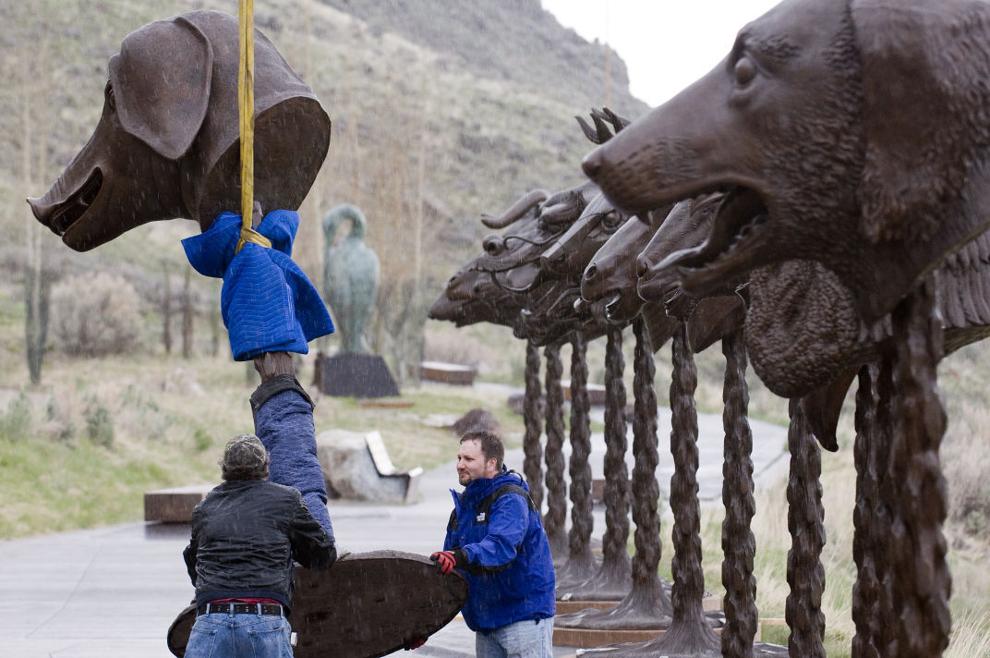 The exhibit has been stitched together by the museum's Curator of Art Tammi Hanawalt, who said she has wanted to bring the two artists together for years because they have both been involved in conservation efforts.
The exhibit will pull from Weiwei's "Zodiac" series, which consists of animal portraits representing the 12 signs in the Chinese zodiac. Bronze versions of "Zodiac" were on display from May 2015 to January 2016 outside the museum, overlooking the National Elk Refuge. For this version, Weiwei used thousands of colorful LEGO building blocks. According to Hanawalt, as much as it addresses animals the series also speaks on politics, identity and even nationalism in China. "Zodiac" will visit the museum for a summer vacation from its usual home in a New York City gallery.
Warhol's contribution, on the other hand, will not travel far. The 10 screenprints of his "Endangered Species" series are part of the museum's permanent collection and well-liked by museum-goers, Hanawalt said, depicting animals listed on the Endangered Species Act of 1973.