[ad_1]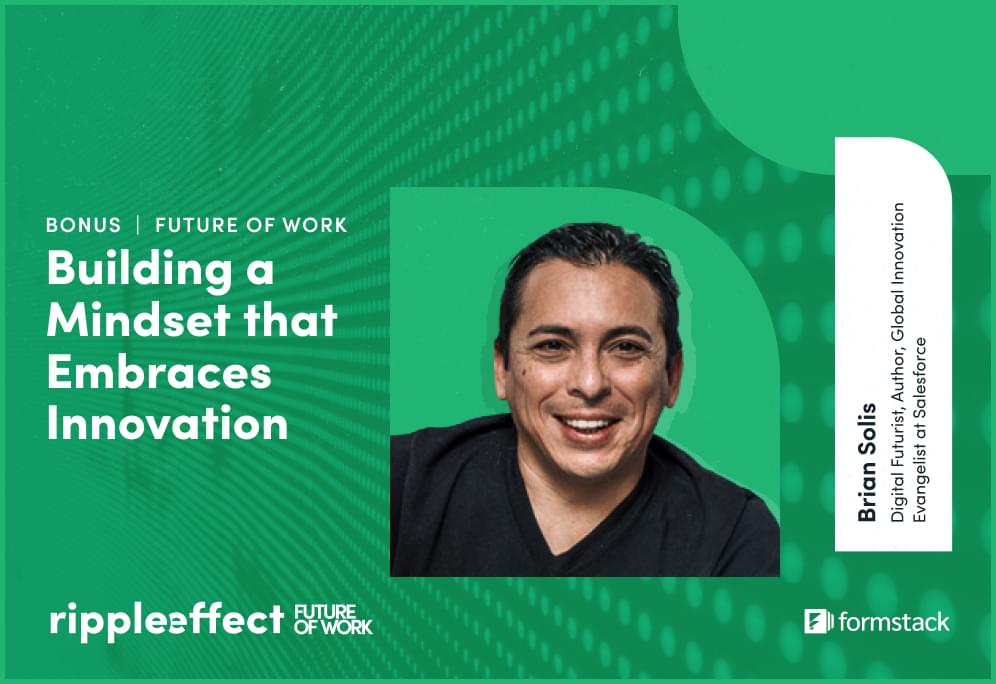 via Formstack
PODCAST Future of Work: Building a Mindset that Embraces Innovation with Brian Solis
What's the difference between innovation, iteration, and disruption? We brought digital futurist Brian Solis on to this episode to explain. The author and Salesforce Global Innovation Evangelist provides insights into how these topics are distinctly different yet interconnected. Brian breaks down how any organization—regardless of size, industry, or notoriety—can harness innovation through a simple shift in mindset. In less than 30 minutes, he shares ways to not only unlock genius at the workplace, but within yourself as well.
Episode Highlights
Shift your mindset
‍You must overcome preconceived notions, challenge habits, and break rules to truly innovate.
Incentivize new ways of thinking
‍If employees don't feel encouraged to explore new ideas, they'll never think outside the box.
Practice creativity
‍You can improve your problem-solving and become more innovative by taking time to develop your creative
…
Read More