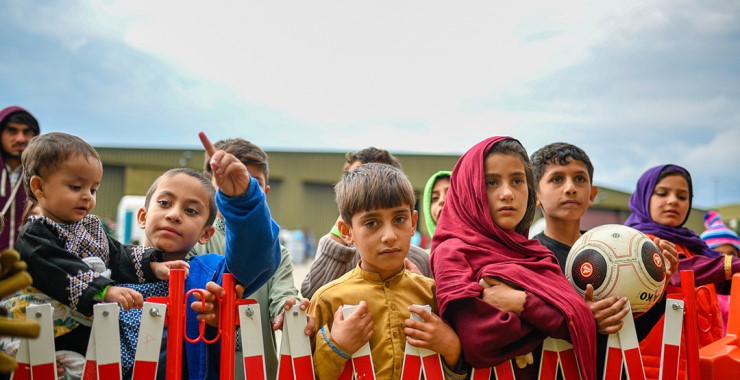 According to the UN Refugee Agency, there are more refugees and forcibly displaced migrants today than at any other time in history. They need our help and support more than ever.
Many individuals have sought shelter or a safer life here in America, but after crossing seas and borders, most immigrants and refugees still have a long way to go before they fully adjust to their new life. They've likely endured psychological trauma in the past, and as new immigrants, they will likely face more.
To integrate into their new communities and make sense of their difficulties, migrant children and families need a lot of assistance from mental health professionals. Refugees need medical care to recuperate from physical abuse, untreated medical issues, trauma, stress, cultural expectations, prejudice, anxiety, and uncertainty. Unfortunately, most immigrants who require mental health services cannot obtain them because of financial hardships or communication difficulties.
Social distancing and general fears from the COVID-19 pandemic have led to a spike in anxiety, depression, and suicidal thoughts. Everyone should prioritize their psychological health and easily access counseling services and mental health treatment.
Unfortunately, immigrants are uniquely vulnerable to the severe effects of this pandemic. It's estimated that roughly six million immigrant workers are operating the front lines as delivery drivers, grocery store stockers, farmers, and meat-processing facilities. Additionally, many do not have access to proper healthcare; unbiased, culturally and linguistically appropriate informational resources; and personal protective equipment.
Be An Angel is an organization that helps people who flee to Germany or other EU counties escape because they are persecuted in their home country or because there is a danger to their lives due to war, irreversible environmental catastrophes, or poverty. An organization that works on such subjects is one of the most known across the globe for all the services it provides and all the excellent work they have done in its entire journey. Always and immediately, we assist — without any red tape.
At Be an Angel, the team has been lending a hand since 2015 to help refugees in pragmatic ways. They know what it is like, where the problems are and what kind of support makes a difference. They know it from experience, not from hearsay. Their strength lies in teamwork, passion for humanity, and networking. Specifically in bringing together different groups of people: private individuals, initiatives, companies, and media.
They initiate cooperation on concrete topics and projects and develop practical tools to aid refugees. Supporting refugees through integration and empowerment allows them to be valuable to our society and assists them on their way back to independence. They are a grassroots organization making a significant impact in aiding people in need during humanitarian crises.
Through direct, personal proximity to the refugees, they experience cultural and religious differences within the refugee groups, especially in the context of their own culture, daily. Without question, creating a society of mutual respect and community togetherness will not be easy. However, there is no alternative to rolling their sleeves and trying their best. Germany and other EU countries are becoming countries of immigration. They are the beneficiaries of this immigration, despite problems and shortcomings.