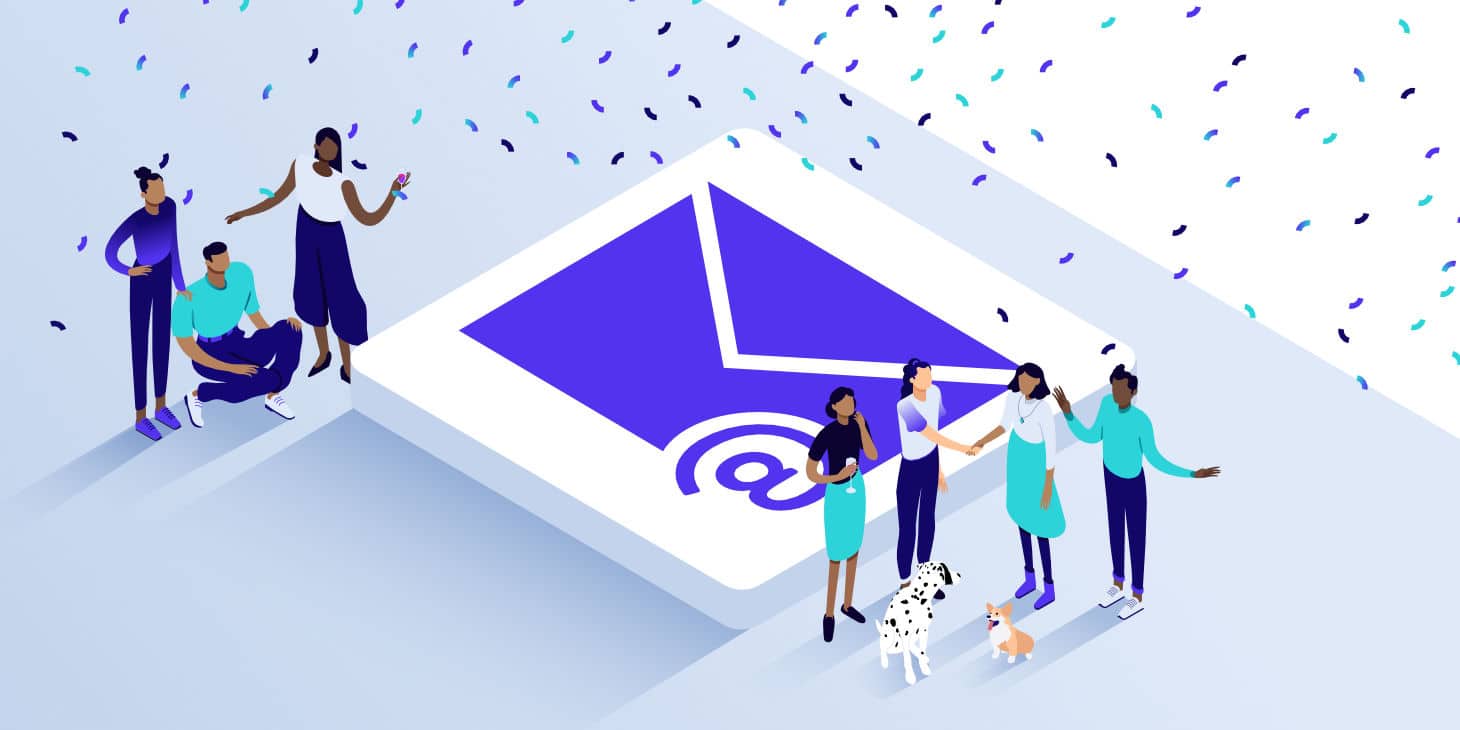 A custom email domain is a dedicated domain that belongs exclusively to you and represents your brand identity. It offers various benefits for organizations, including enhanced security and increased user credibility.
In addition, interacting with potential clients using your custom domain email address instills trust and encourages greater engagement with your website.
The process is straightforward if you're wondering how to obtain your custom domain. This article provides a comprehensive guide on acquiring an accurate custom domain name.
Also, if you're searching for an NZ Email Hosting service, you can get it from the best business, domain, and Email Hosting Service at an affordable cost.
What is a Custom Email Domain?
A custom email domain refers to a professional domain name in the format [email protected]. It distinguishes itself from using variants like [email protected], which may appear less professional to some individuals.
A custom email has two specific parts.
Domain: A domain is an online address that hosts your email account and appears after the "@" symbol in your email address. It serves as the initial destination for incoming messages before being sorted and delivered to the appropriate mailbox.
Mailbox Name: The mailbox name is a distinctive identifier for an email address positioned before the @ symbol. It represents the individual or organization associated with the email address and ensures incoming emails are correctly directed to the intended recipient.
How to Register a Domain Name?
Step 1: Choosing a Domain Provider
The first step when registering a domain name is to select a reliable domain provider. Consider the mentioned factors when making your choice:
Ensure there are no hidden renewal costs.
Check if WHOIS privacy protection is included.
Ensure the provider offers reliable customer support.
Verify that you will have complete control over your domain.
Step 2: Finding the Perfect Domain
Next, search for the perfect domain name that aligns with your preferences. You can customize your domain by incorporating your name, surname, nickname, or company name. Here are a few examples:
If your desired domain is already taken, don't worry. Try different variations and combinations until you find an available domain that suits your needs.
Step 3: Choosing a Format for Your Email
When setting up your email, select a format for your email name. Consider the following options:
Step 4: Registering Your Domain Name
Select the duration of your domain registration, typically 1 to 10 years. Provide your contact and billing information, then click "register." Remember that you must renew your domain once the registration period ends. To ensure you remember, consider enabling auto-renewal.
Following these steps, you can successfully register your desired domain name and establish a professional online presence.
Conclusion
Businesses need to have a custom email address as it allows them to establish better connections with prospects and customers.
In addition, a custom email address from a reliable and the best Business Email Hosting adds credibility and professionalism to your communication. It enables you to promote your brand image effectively and increases the likelihood of receiving responses from customers.
Also, choose a reputable domain registrar and Email Hosting in NZ to ensure security and reliability.