By Pat Eby Special to the Post-Dispatch

In her crisp self-portrait, artist Victoria La'niese Roberts balances a hardbound copy of "The Black Book" on her head. The import of this iconic book that chronicles Black life, history and arts in America beginning in 1619 in text and photos does not weigh her down. It lifts her up.
Her paintings, prints and mixed-media pieces, both abstract and figural, speak of her life experiences and her African ancestry. She drew, sewed and created as a child but didn't realize her gift until she reached high school.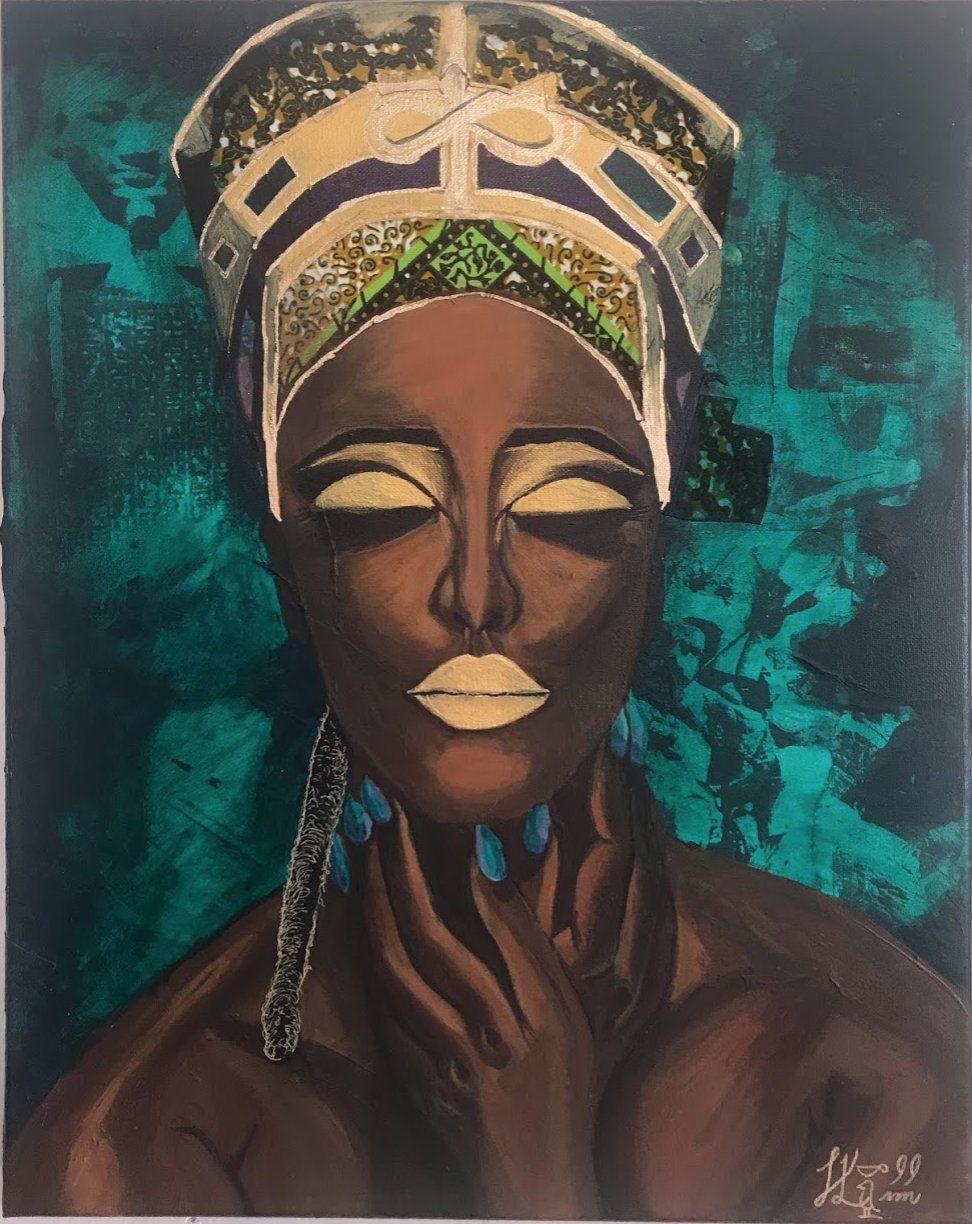 She began her formal studies at Meramec Community College, then moved on to Webster University. While visiting a friend in Seattle, she visited Emily Carr University of Art + Design in Vancouver, British Columbia. "I applied on a whim," she says. "I had broken things off with my partner, I wanted to leave Missouri, and the draw of Vancouver was the mountains."
Practical art and magic • The year she spent in the diverse art community at Emily Carr inspired her. "I really loved painting and printmaking, but I didn't want to be a starving artist, so I did the photography thing there and for a long time," she says. "Eventually, I realized photography isn't my true love, but that came later."
She also reunited with her true love in Missouri. "Every break, I came straight back to our little apartment on the south side. The break before my senior year, I got pregnant. It was unexpected, but he was a love baby."