"An-My Lê: On Contested Terrain," a new photography exhibition, opens Friday, Dec. 3 at the Milwaukee Art Museum and it is the first comprehensive show of work by Vietnamese-born American photographer An-My Lê.

The exhibition, in the Baker/Rowland Galleries, was organized by Carnegie Museum of Art Curator of Photography Dan Leers and coordinated here by MAM Herzfeld Curator of Photography and Media Arts Lisa Sutcliffe.

"On Contested Terrain" – which includes works from a number of the photographer's series – runs through March 27, 2022.

An-My Lê was born in Saigon in 1960 during the Vietnam War and most, though not all, of the photographs explore conflict and war.

Here you can see her process:

For one series, she embedded with military training in the American Southwest for the Iraq War. For another, she participated in reenactments of the Vietnam War.
The only color series is an ongoing one – called "Silent General" –  that also explores military and conflict imagery and I found the geometry of her compositions especially striking here.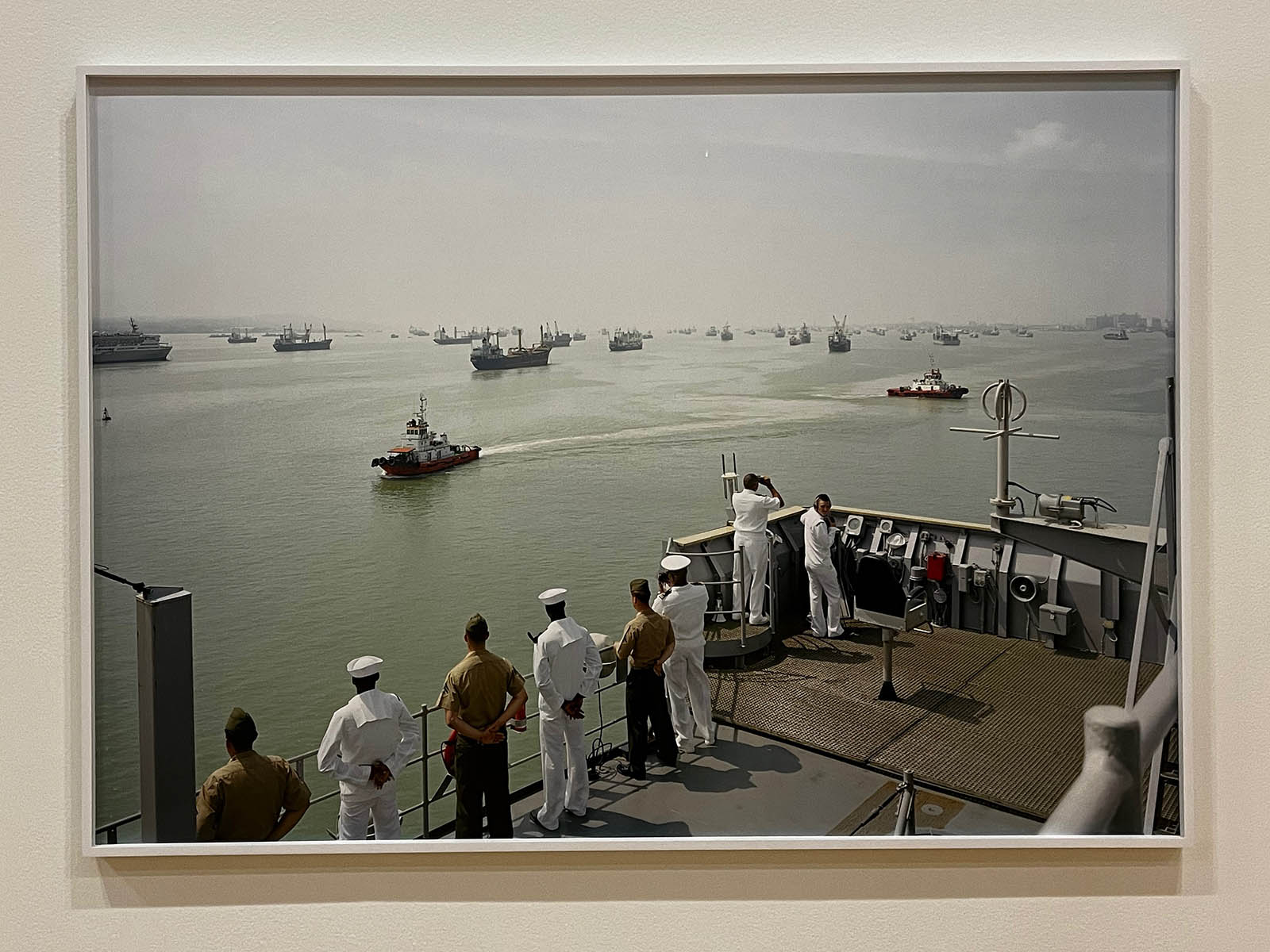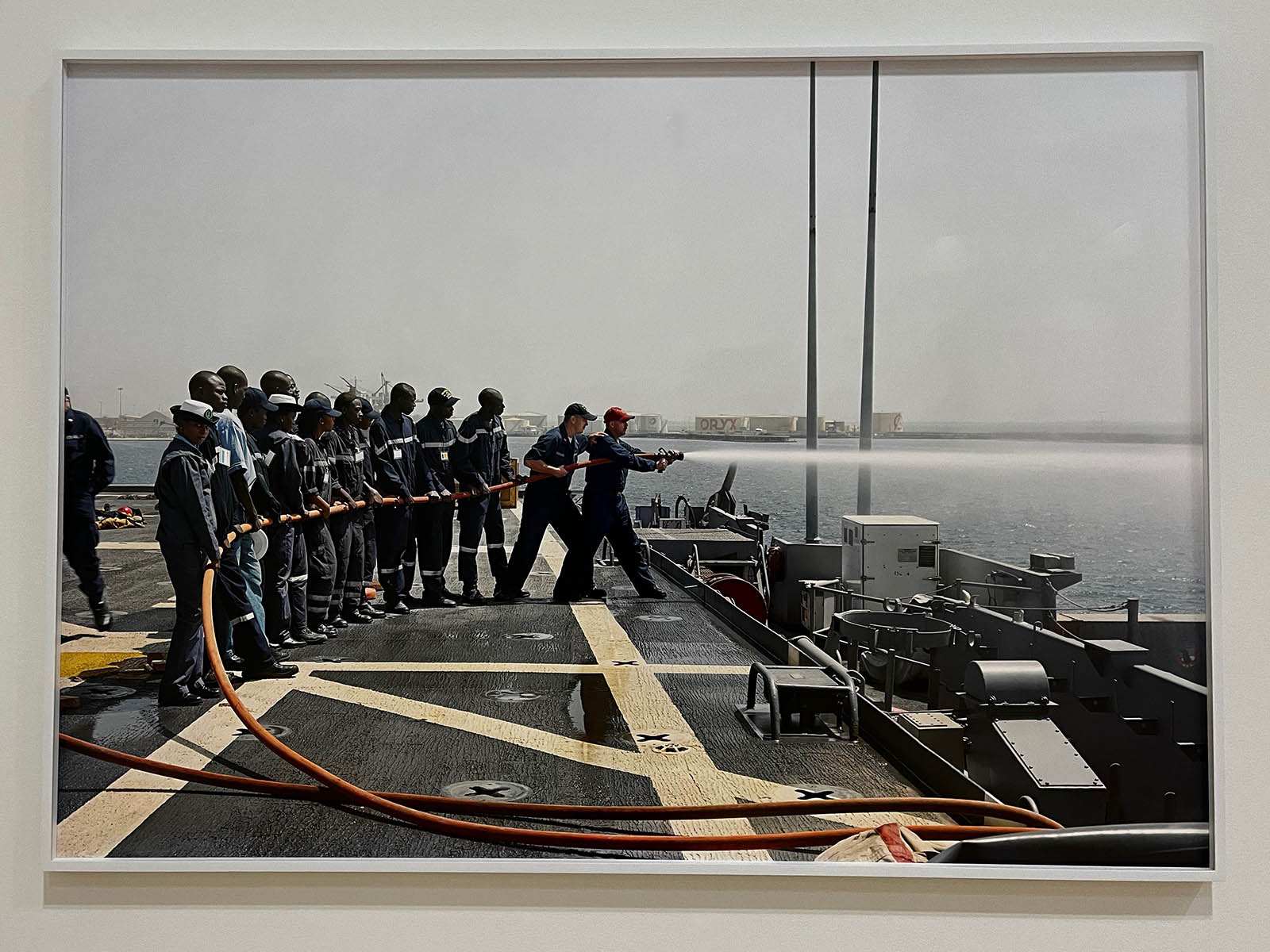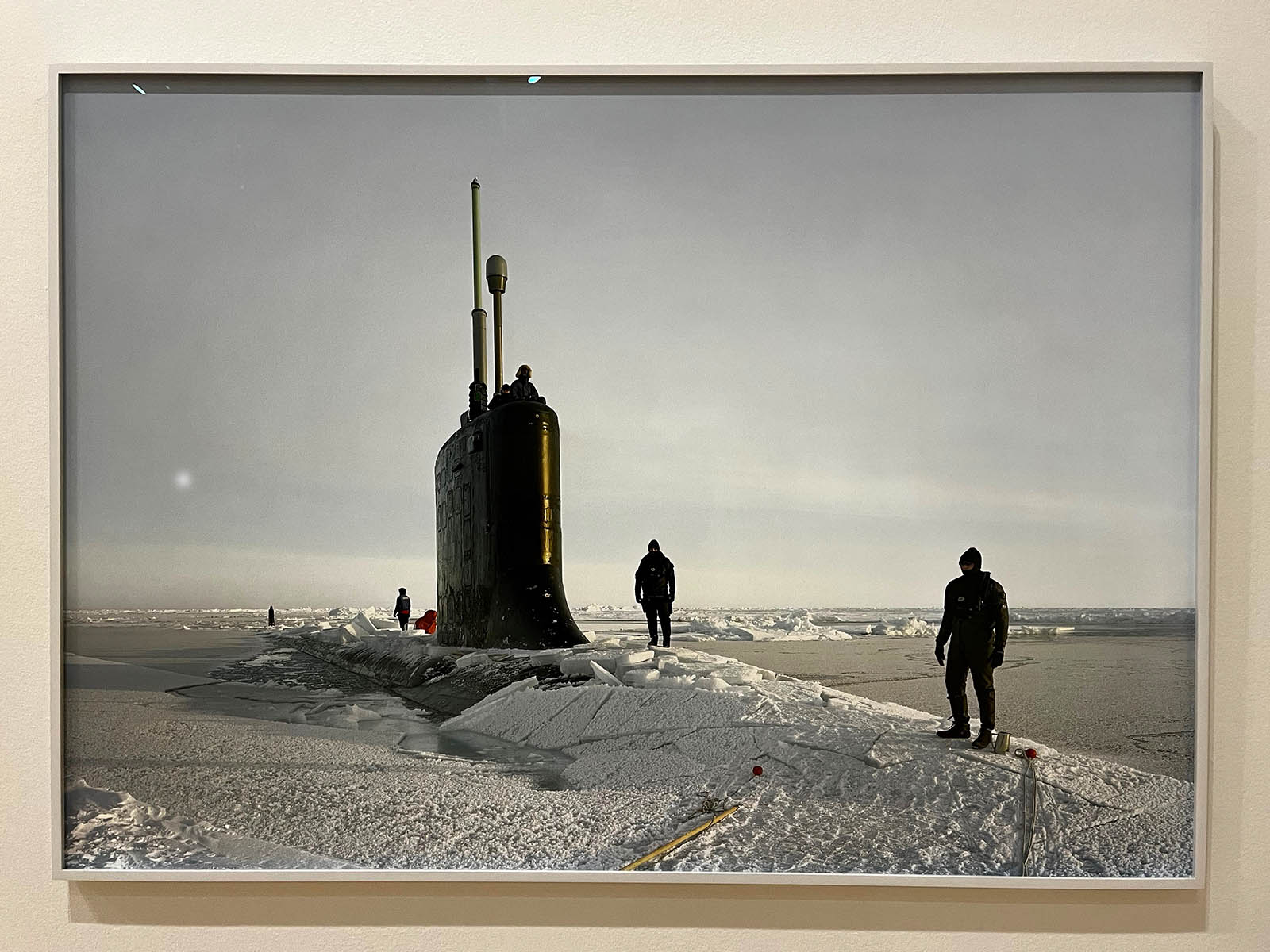 The show opens with images from a series she shot across a number of years, beginning in 1994, in Vietnam. Here there are portraits of children and farmers on their land.

One image in this set shows a group of people viewing an eclipse, harkening back to a similar 19th century shot by Eugene Atget.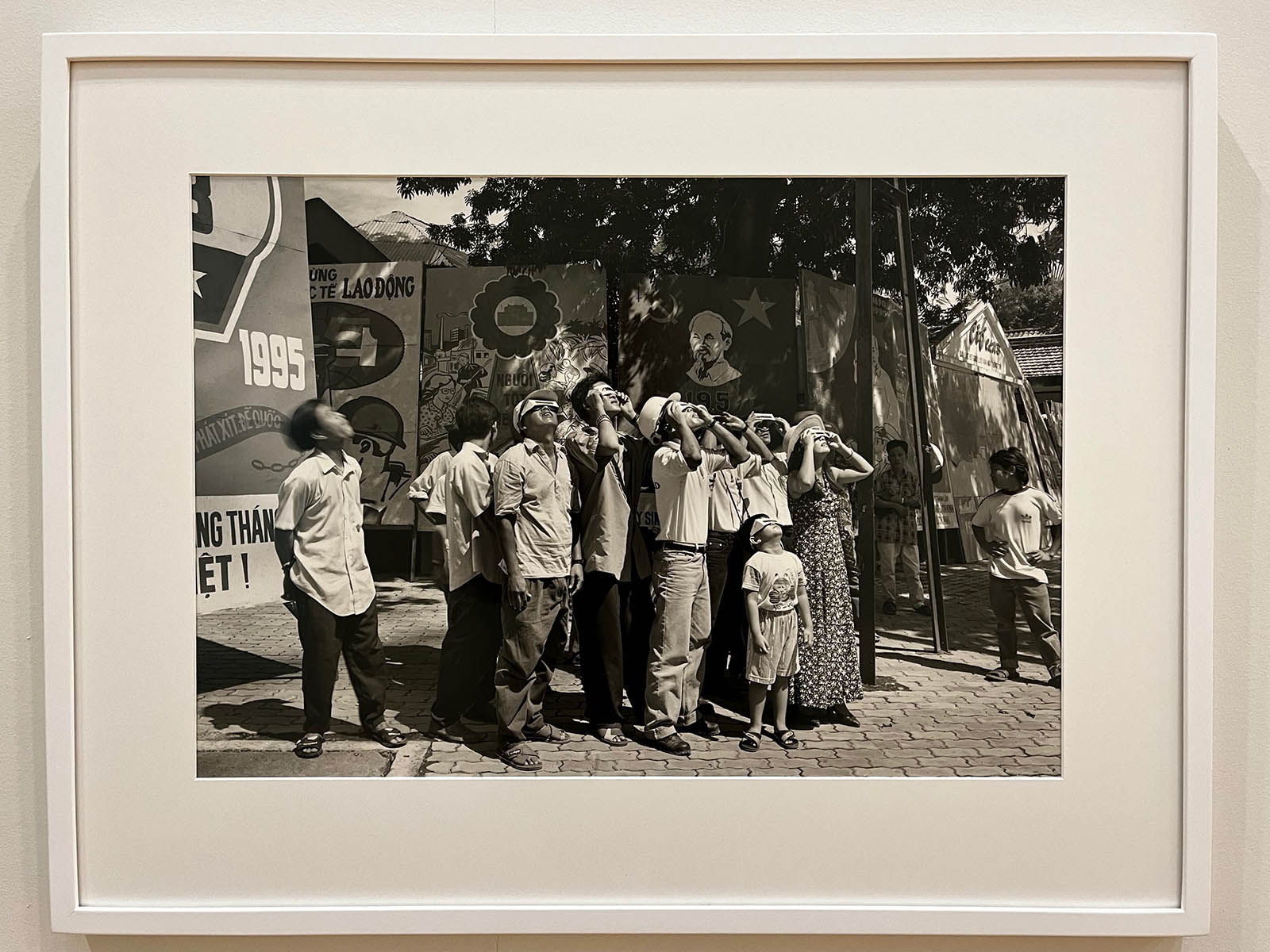 Another series finds Lê inspired by classic 19th century French paintings like Edoard Manet's "The Luncheon on The Grass" and Jean-François Millet's 1857 "The Gleaners."

"Drawing on her experience as both a refugee of the Vietnam War and an American citizen, An-My Lê explores conflict from a unique perspective," said Sutcliffe.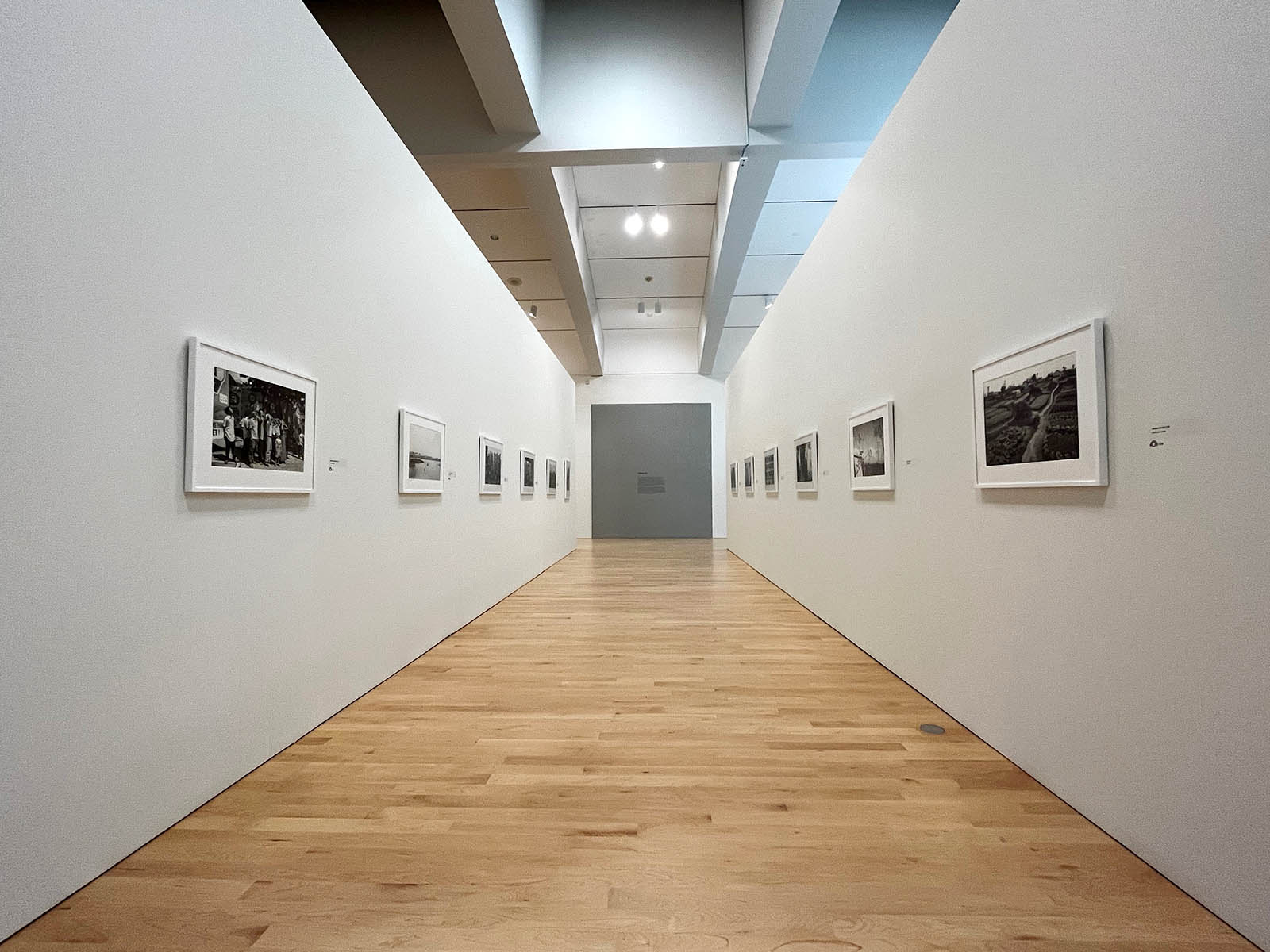 "Her sweeping photographs provide an expansive point of view, placing the landscape, the people and their actions within the broader perspective of history, and asking difficult questions about the consequences of war."

The photographer says her memories serve less as inspiration than as a "series of curiosities" that provide a launchpad for her work.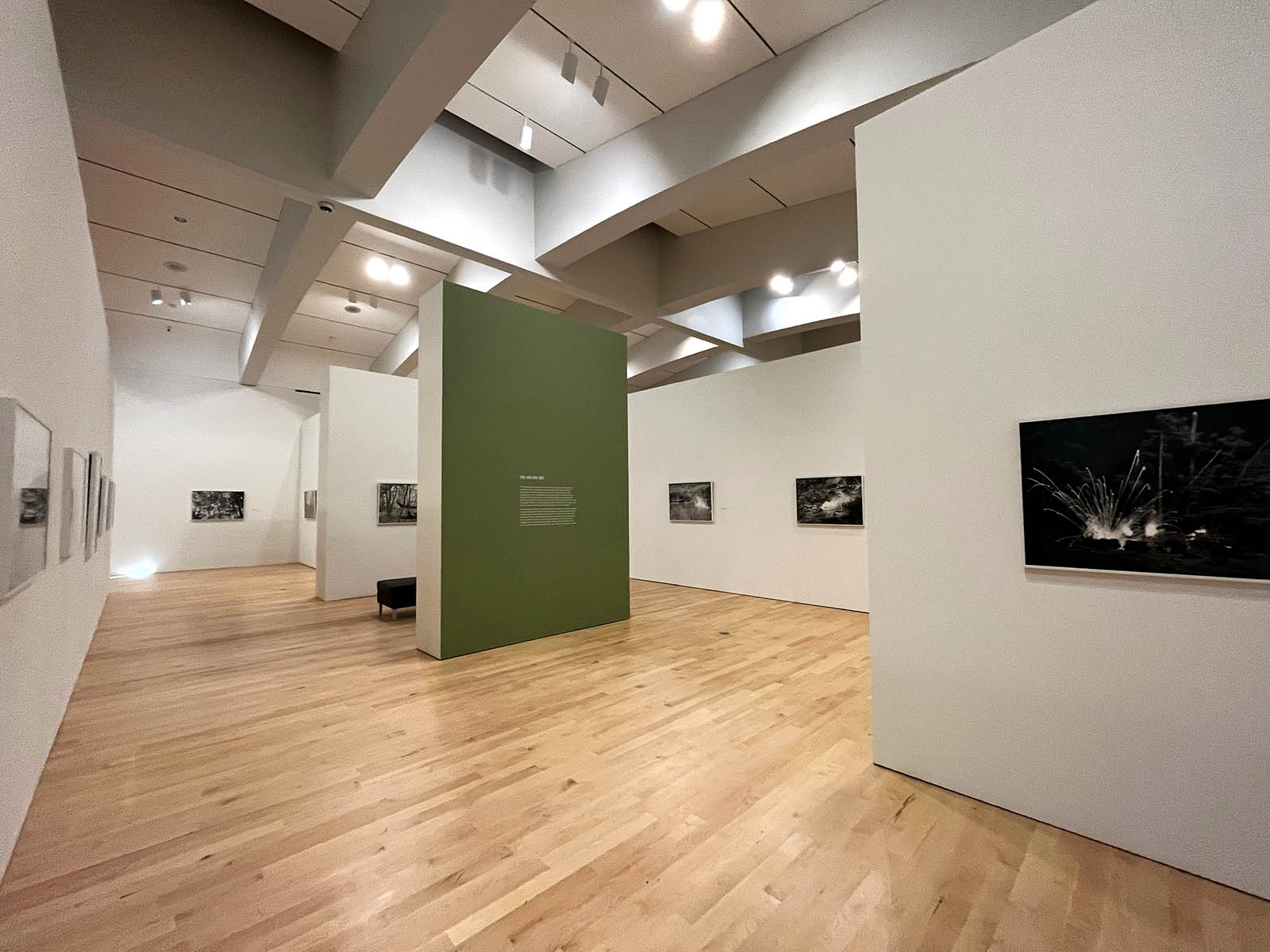 "I hear people talk about memory as inspiration for their work, especially in photography. The problem I have with memory being raw material is similar to issues people have with photography itself," she said.

"For me, the literal is less interesting than the formal. I realize that my work generates questions about my story. Memory is only valuable to my process because it has provided me with a series of curiosities."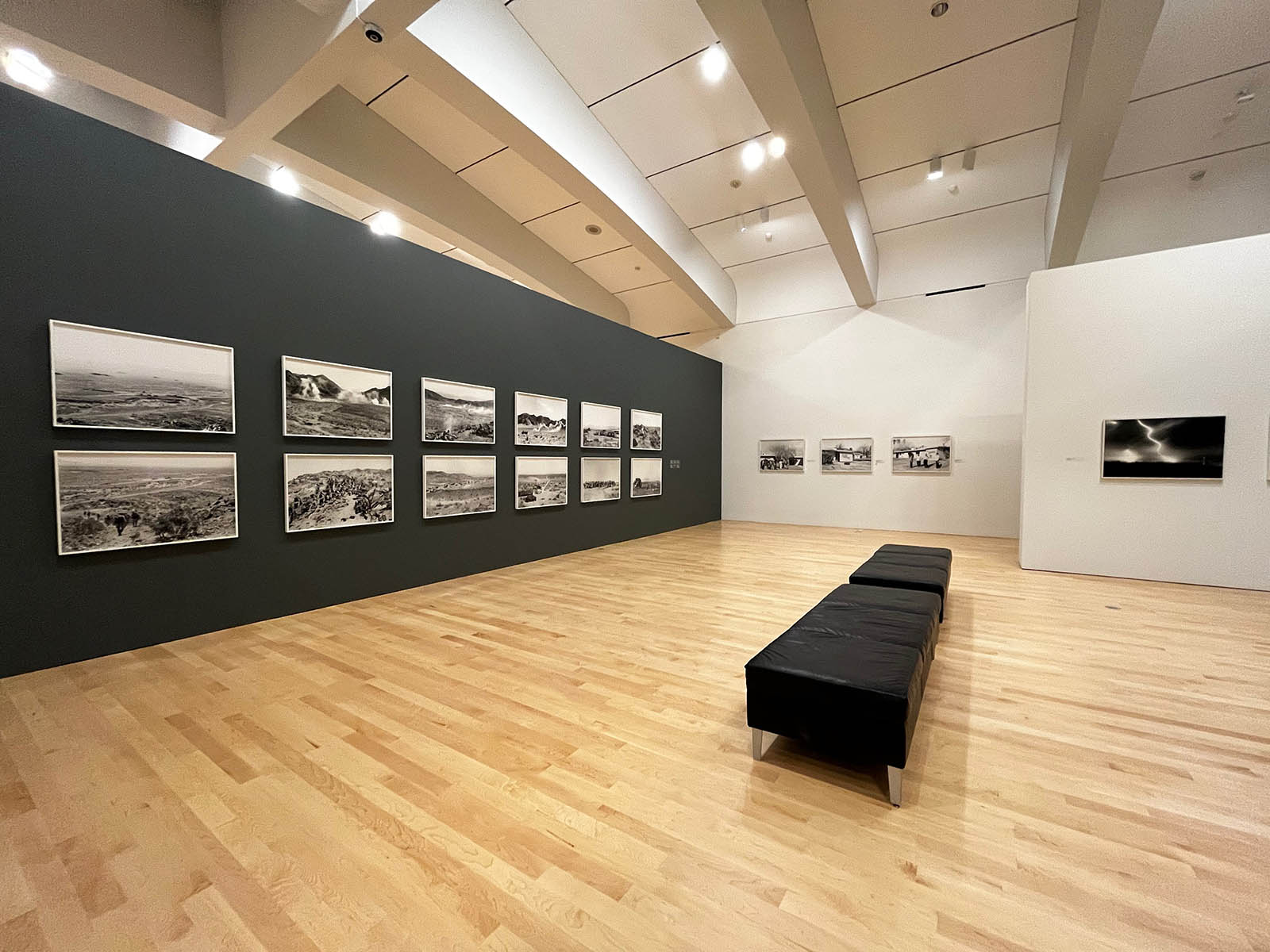 Here's another video in which An-My Lê – who has received  the John D. and Catherine T. MacArthur Foundation Fellowship, the Louis Comfort Tiffany Foundation Award, the John Gutmann Photography Fellowship and the John Simon Guggenheim Memorial Fellowship – talks about her "Small Wars" series, which is included in the MAM show.

The museum will host a series of events related to the exhibition. You can find details on MAM events here.